1 gun stolen out of cars every 48 hours in Tacoma, police say
TACOMA, Wash. - Ten guns have been reported stolen out of cars in Tacoma so far this year and police say at least one gun is stolen out of a car in the city every 48 hours. 
"People store guns under their seat, in their glove box, in their center console. We remind people don't store anything of value in your vehicle, especially guns," said Officer Wendy Haddow, public information officer for Tacoma Police Department.
According to Tacoma Police, those numbers are only thefts of firearms from vehicle prowls, and it does not include guns stolen during motor vehicle thefts between Jan. 1–22.
In 2022, 202 guns were stolen out of cars in Tacoma.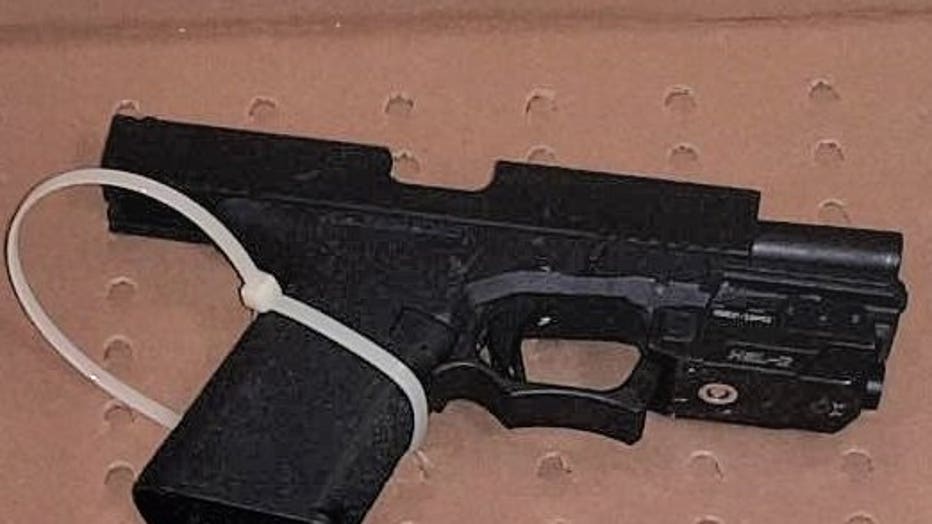 (Tacoma Police Department)
"Stolen guns are finding their way into the hands of juveniles and are being used in violent crimes, "said Tacoma police chief Avery Moore. "Many of these firearms are stolen in vehicle prowls. By not leaving firearms unattended in your vehicle, you are helping us keep guns out of the hands of juveniles." 
Police are asking gun owners to help reduce the number of firearms being stolen.  
The police department is asking owners to take the following precautions: 
Do not leave firearms in your vehicle.
Keep firearms secured and follow safe handling procedures.
Keep firearms out of the hands of juveniles.
Haddow also suggested owners to keep their gun on their person if they have a legal permit. She said, "Or [use] a trigger lock if you have nothing else. That won't stop it from getting stolen, but it will stop it from being used easily by a child who might come upon it."
RELATED: Prosecutor files motion to dismiss child sexual misconduct charges against Lake Stevens teacher
Get breaking news alerts in the FREE FOX 13 Seattle app. Download for Apple iOS or Android. And sign up for BREAKING NEWS emails delivered straight to your inbox.
The Tacoma Police Department said anyone who believes their firearm has been stolen should call 911 if it is in progress or call 253-287-4455.