1 dead, multiple injured in crash on SR 510 in Thurston County
LACEY, Wash. - Troopers are investing a crash that left a child dead and injured four people Thursday morning on State Route 510 in Thurston County.
The crash happened in the westbound lanes at Peter Kalama Drive Southeast at about 7 a.m. 
The Washington State Patrol said the crash involved two cars.
A car was traveling eastbound on SR 510 when it lost control and crashed into an SUV in the westbound lanes. 
Trooper Robert Reyer said multiple people were taken to the hospital.
According to WSP, a 7-year-old passenger in the car died at the hospital and the driver, a 27-year-old woman, was injured. She faces charges of driving under the influence and vehicular homicide.
The driver and two passengers in the SUV had minor injuries.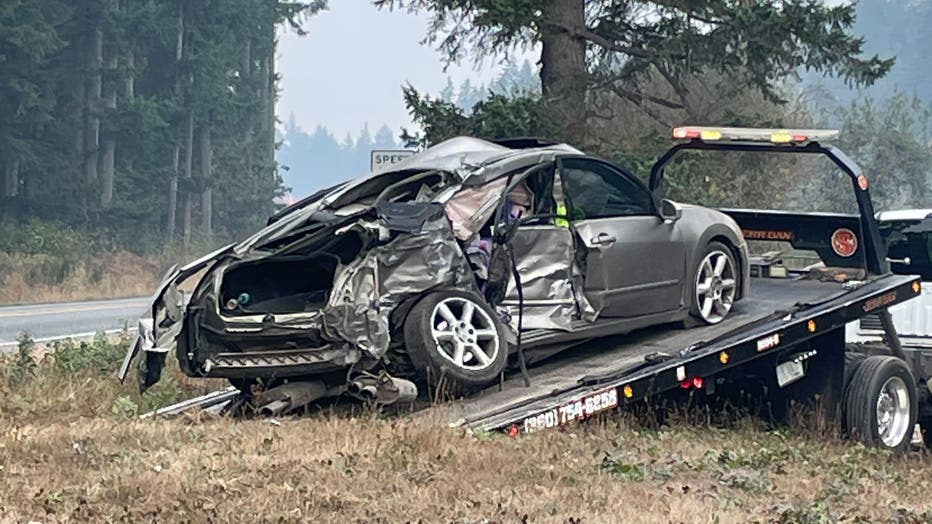 The roadway was fully blocked for nearly four hours.