1 dead, another critically injured in Tacoma crash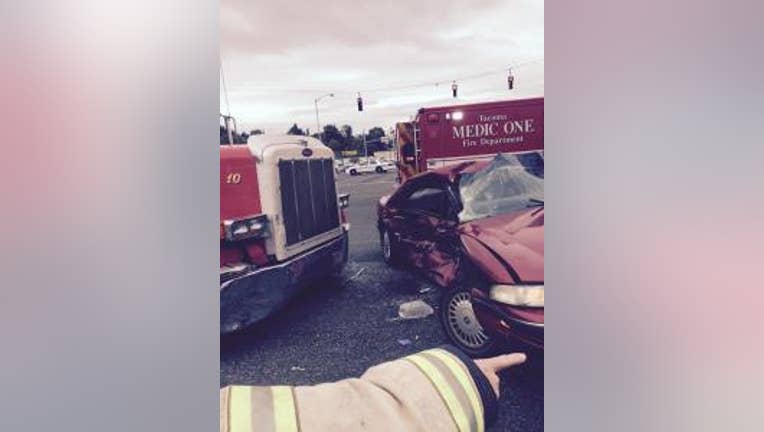 TACOMA -- One person was killed and another seriously injured when a car collided with a semi Monday afternoon in Tacoma.

Crews were first called shortly after 2 p.m. to E. Portland Avenue and Puyallup Avenue.

Officials said two people were in the car at the time. One died and the other person was taken to a nearby hospital where they were listed in critical condition.

Police said roads in the area would remain closed for several hours.

It was unclear what caused the crash. Authorities are not yet releasing the names of those involved.