1 dead, 1 rescued after boat capsizes off Washington Coast
SEATTLE (AP) — Coast Guard officials say one person has died and another was rescued after a 22-foot aluminum boat capsized near La Push off the Washington Coast.


U.S. Coast Guard officials at first said the body of 74-year-old Clifford Dopps washed ashore near Olympic National Park Thursday after his vessel capsized about 500 yards off Hand Rock on Wednesday. But the Coast Guard corrected itself on Friday, saying Dopps' vessel had washed ashore, but his body has not been found.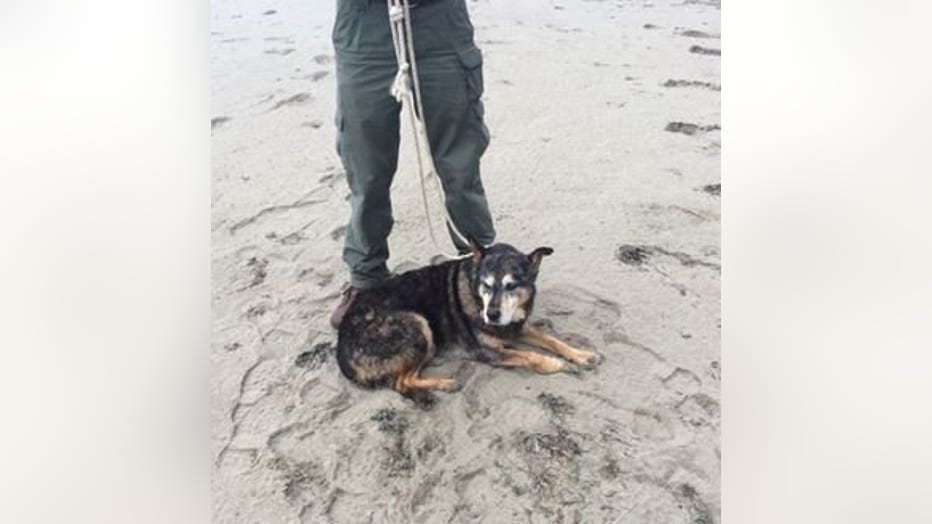 Rio, the dog of the deceased mariner, lies on the beach after swimming to shore when his owner's vessel capsized 500 yards off Hand Rock in La Push, Wash., Wednesday.The body of the deceased 74-year-old mariner, Clifford Dopps, washed ashore about tw


Officials say a good Samaritan pulled another person from the water and took them to waiting emergency medical personnel at the Quillayute River Coast Guard station. They were assisted by a life boat crew who escorted the vessel after it became disabled on the way to the station.

No further information was given about the person rescued.

Weather at the time was clear with light winds and seas up to six feet.